I am like of many of you, when I hear that a company offers to donate a portion of their sales to a charity or organization that helps people it make me all the more interested in buying from them.
CampusBookRentals.com has partnered with Operation Smile to help bring the much need medical attention to those who other wise would not be able to afford the procedure.
"Operation Smile is an international children's medical charity that heals children's smiles, forever changing their lives.
As an international charity for children, we measure ourselves by the joy we see on all of the faces we help. At Operation Smile, we're more than a charity. More than an NGO. We're a mobilized force of medical professionals and caring hearts who provide safe, effective reconstructive surgery and related medical care for children born with facial deformities such as cleft lip and cleft palate."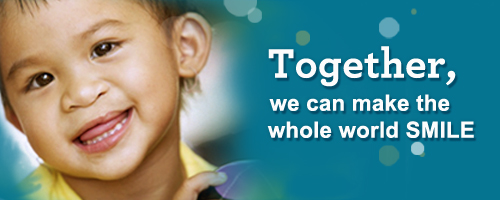 So when you need a book for class be sure to check out
CampusBookRentals.com
Some perks are:
-save 40-90% off of bookstore prices
-free shipping both ways
-can highlight in the textbooks
-flexible renting periods
-they donate to Operation Smile with each textbook rented
also they have a new option:
Where you can rent your books out to other students and make 2-4x more money compared to what you would make through buyback options!